Upgrading to Klaviyo OAuth with your Friendbuy Integration
Upgrading to Klaviyo OAuth with your Friendbuy Integration
Updated by Connor Fotsch
Upgrading to Klaviyo OAuth with Friendbuy's Integration
Friendbuy is proud to be an early adopter of OAuth for our Klaviyo integration. With OAuth, you will no longer need to manage private API keys when installing the integration.
You will also get access to branded Referral & Loyalty Program flows in Klaviyo that will help drive more referrals and personalize communication with your Loyalty members.
Upgrade Steps:
Navigate to the Integrations page by going to Settings, then Integrations
Here you will see the Upgrade to OAuth button

Click Upgrade to Auth, and you will be redirected to Klaviyos authorization page.
Click Allow to give Friendbuy access to the necessary information to integrate with Klaviyo.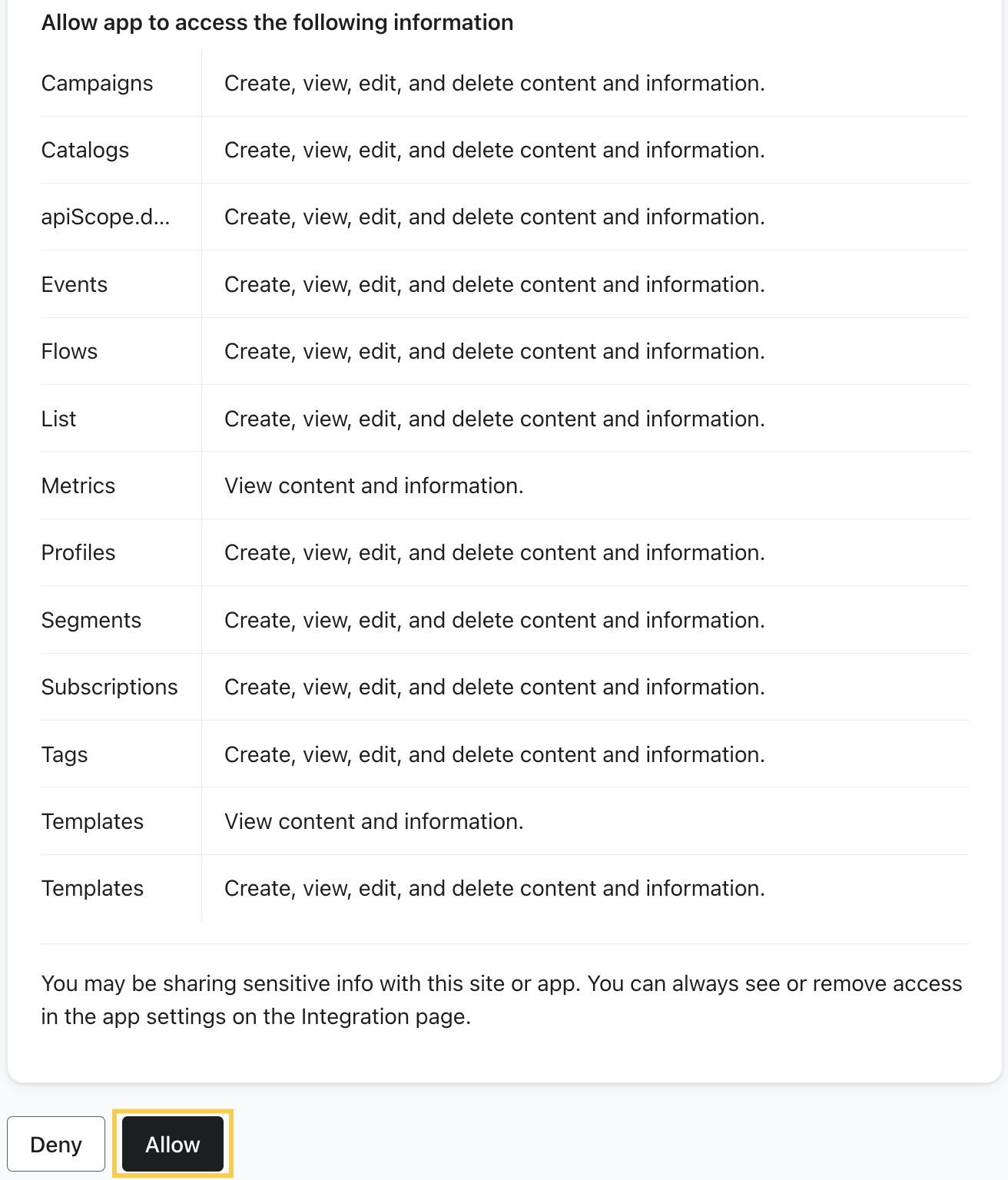 You will be redirected back to Friendbuy, and a success message will appear in blue text above the API Key confirming the integration was installed successfully.