How to Manually Add or Remove Credit / Points to a Customer's Account
How to Manually Add or Remove Credit / Points to a Customer's Account
Updated by William Harper
This feature allows you to view a summary of total credit a customer has earned, as well as the ability to manually add credit to their account as needed.
Note: This feature is only available if you are using Account Credit or Points as a reward type. This help article is applicable to adjusting either Account Credit or Points and will further refer to them interchangeably as credits.
Instructions to Adjust Balance
Step 1
Navigate to Customer Service > Customer Look Up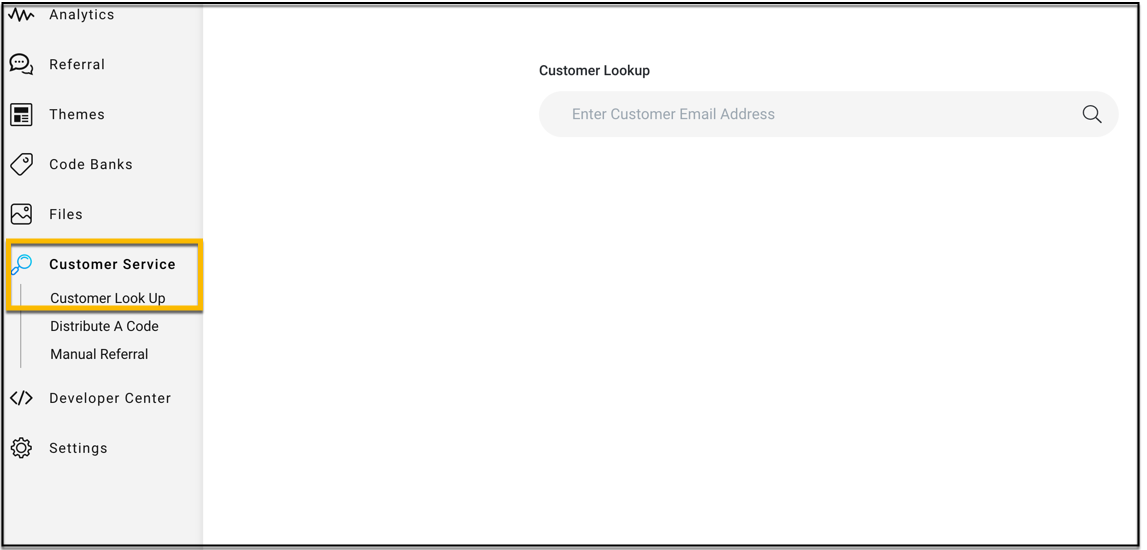 Step 2
Enter an email address into the search field to find their customer profile.
Note
:
Learn more
about the different ways you can serach for a customer profile.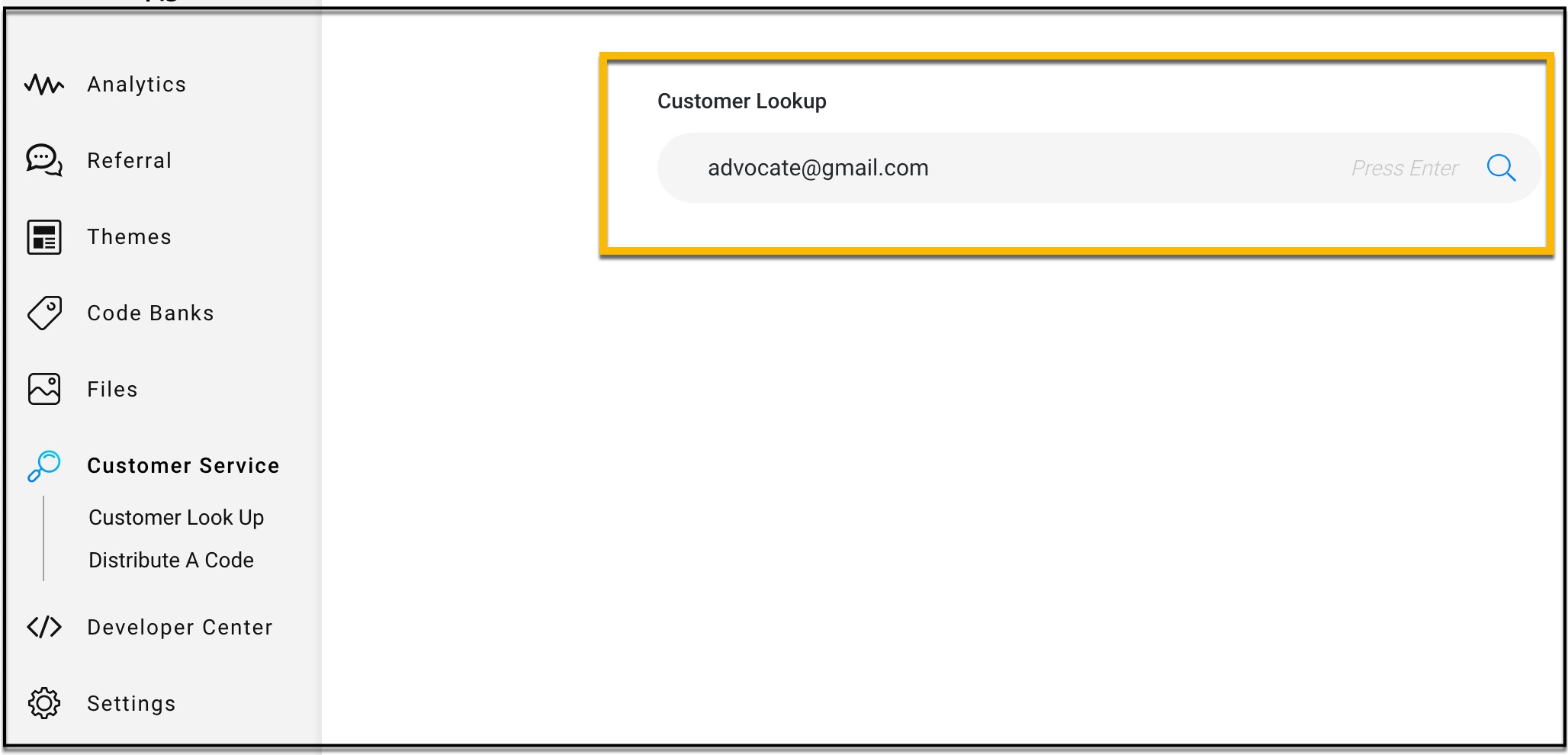 Step 3
View the current balance for each customer and then click Adjust Balance

Note: a Customer ID needs to be assigned to the customer in order to adjust credit balance. If Customer ID is not available, you cannot adjust balance.
Step 4
Choose an Adjustment Type to Add or Remove from the dropdown menu, then enter the desired Amount of the adjustment and a Reason for the adjustment. Then, click to proceed.
Note:
the Reason will not be shown to customers, however, it is tracked in the
Statement export
, as well as which team member issued the balance adjustment.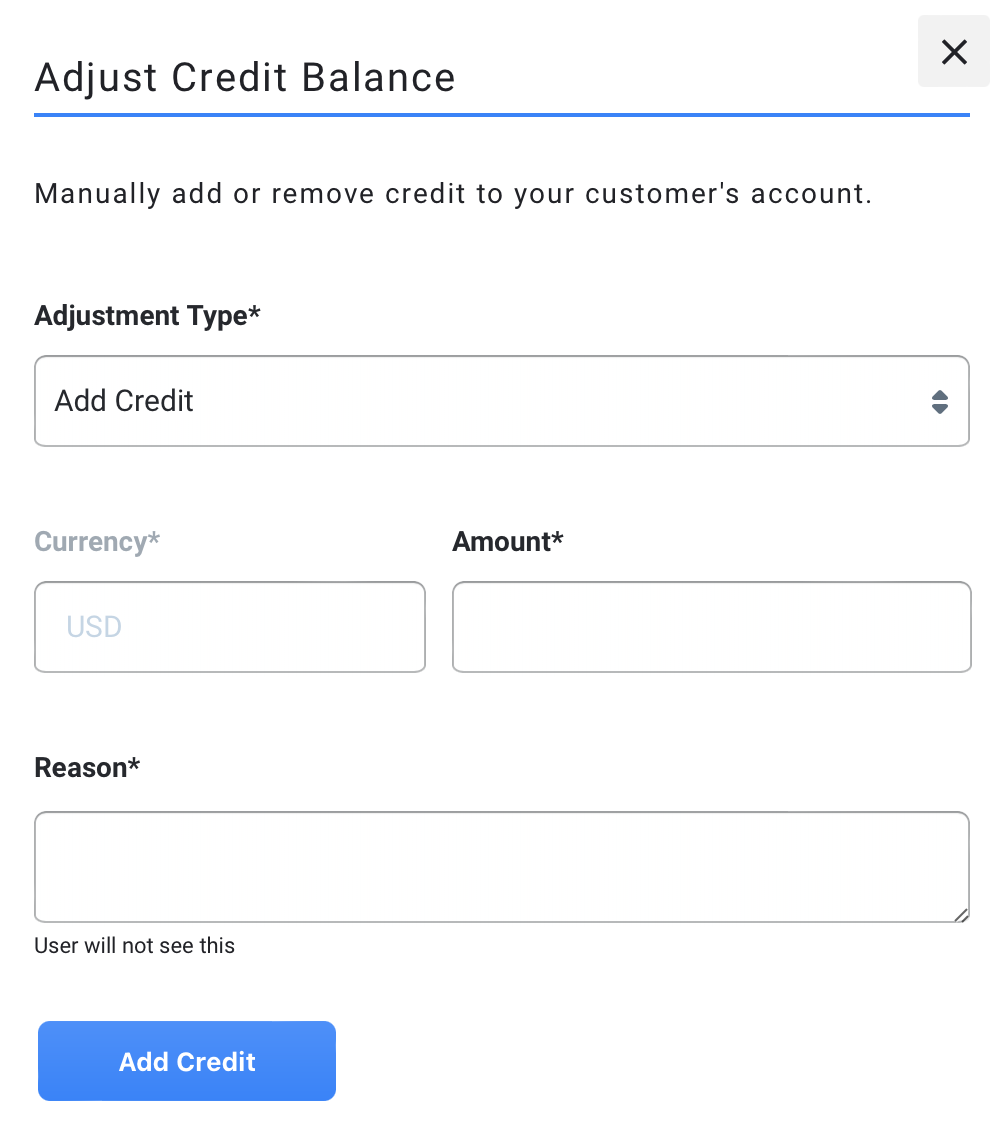 Step 5
You will see a screen that asks you to confirm the request. Click confirm if everything is correct or cancel.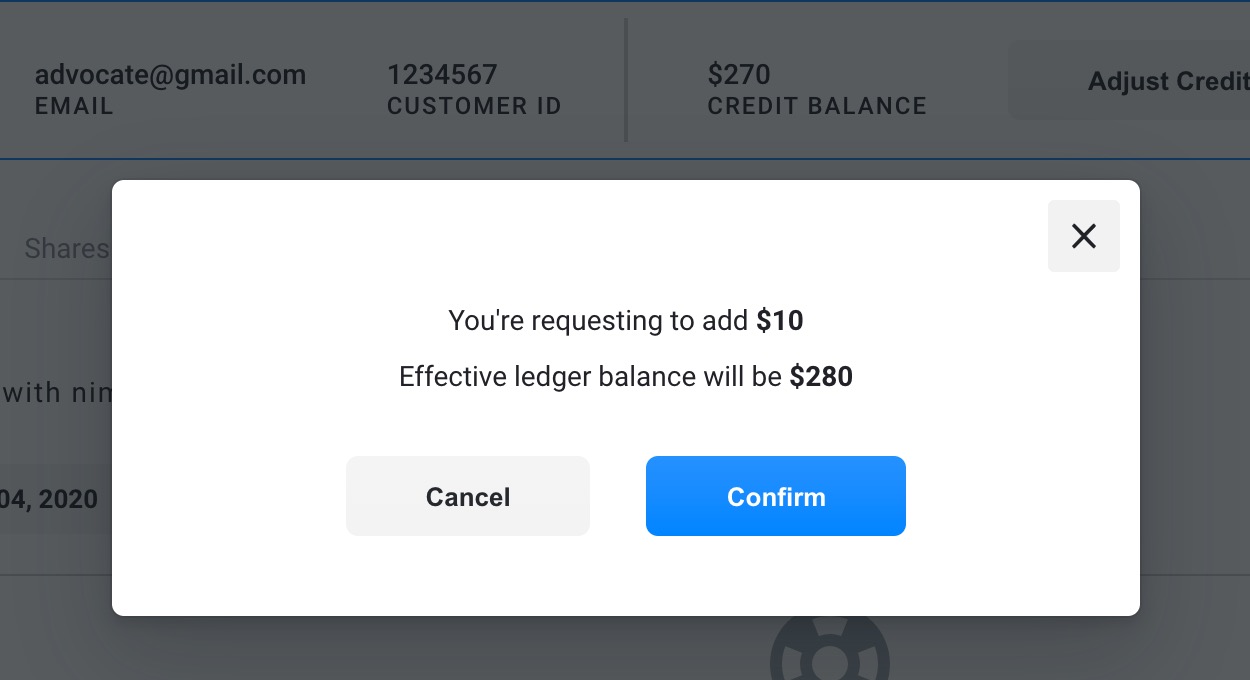 Step 6
A success message will provide the amount of the adjustment applied to the customer's balance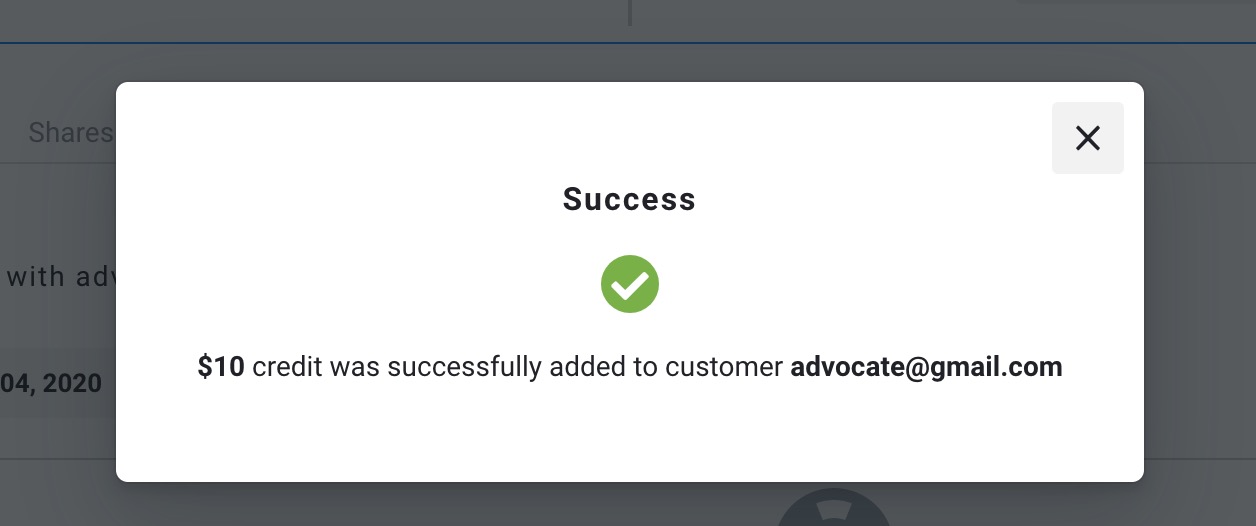 Note: Once credit balance has been updated, the new balance will be reflected on the customer's account dashboard and any widgets that displays available balance to the customer.
Tip: within a customer's profile, you can click on Details below the current balance to see information about available, debited, and expired credits.