How to Manually Add Credit to a Customer's Account
How to Manually Add Credit to a Customer's Account
Updated by William Harper
Overview
This feature allows you to view a summary of total credit a customer has earned, as well as the ability to manually add credit to their account as needed.
This feature is only available for merchants who leverage Friendbuy's Account Credit service as a reward type
Instructions for Adding Credit
Step 1
Navigate to Customer Service > Customer Look Up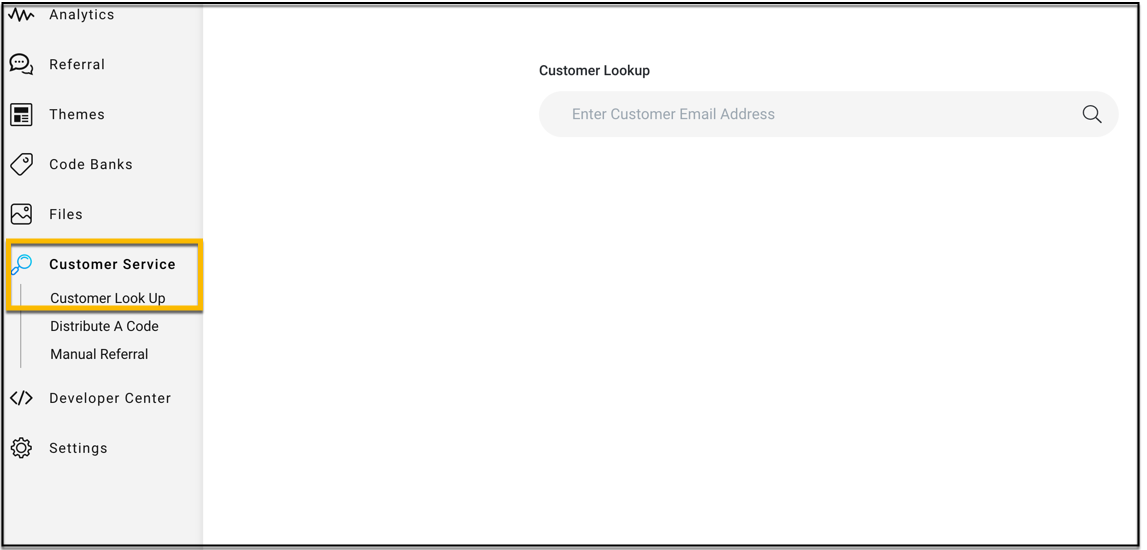 Step 2
Enter an email address into the search field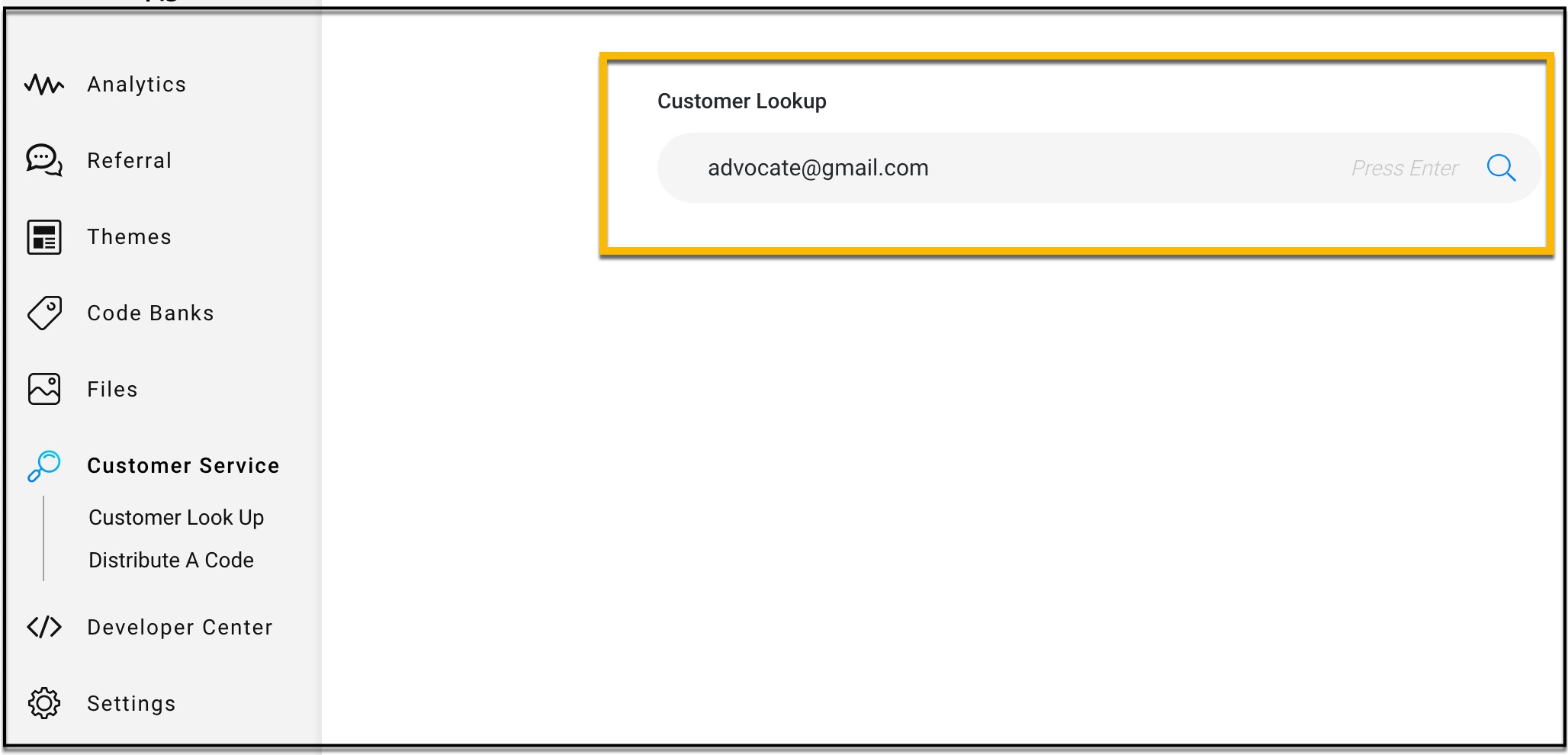 Step 3
View the total balance of account credit

A Customer ID needs to be provided in order to adjust credit balance.
Step 4
Click Adjust Credit

Step 5
Choose Add Credit from the dropdown menu, enter in the amount of credit you'd like to add and enter in the reason for adding the credit. Then, click Add Credit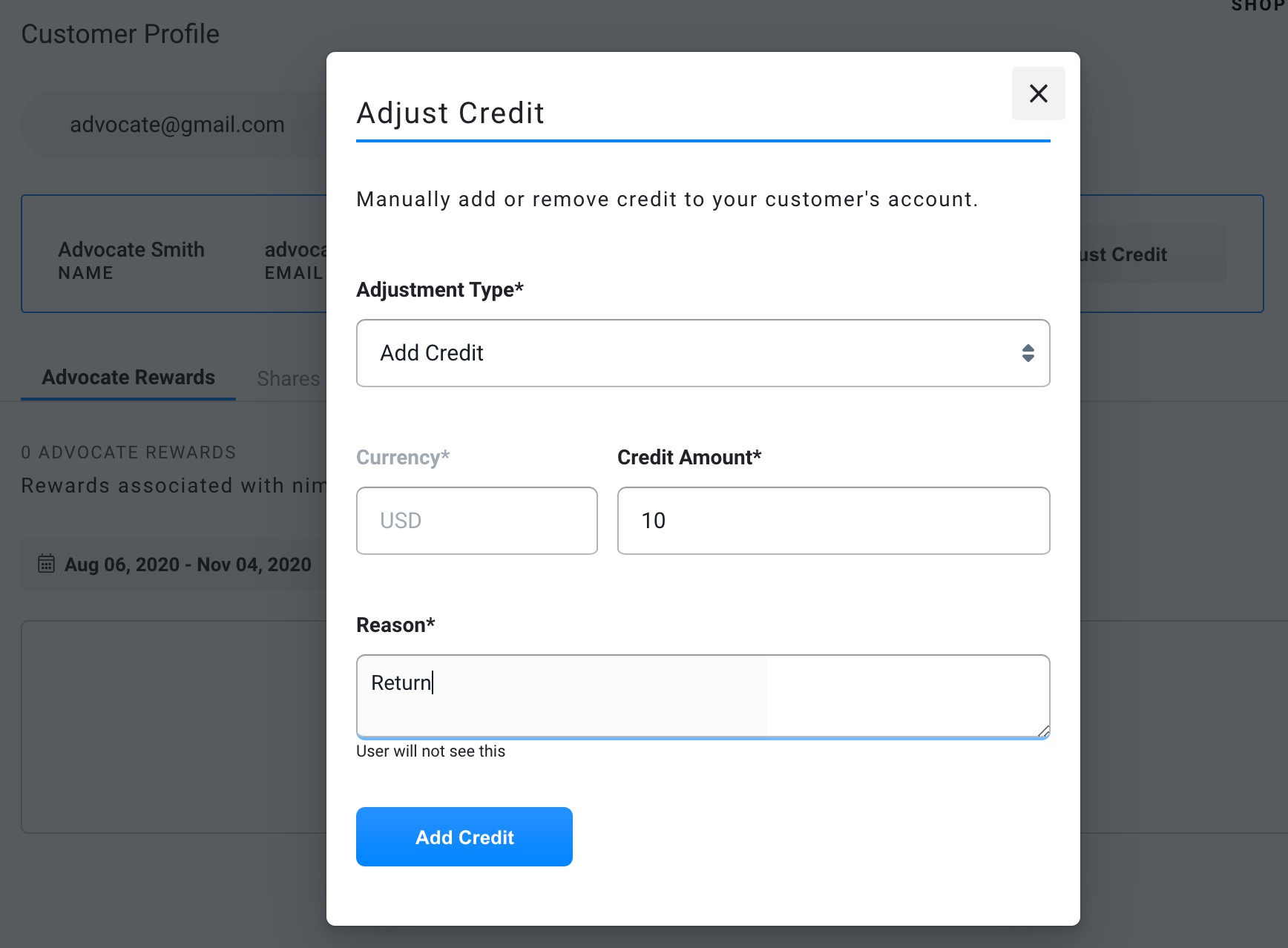 Step 6
You will see a screen that asks you to confirm the increased account credit balance. Click confirm.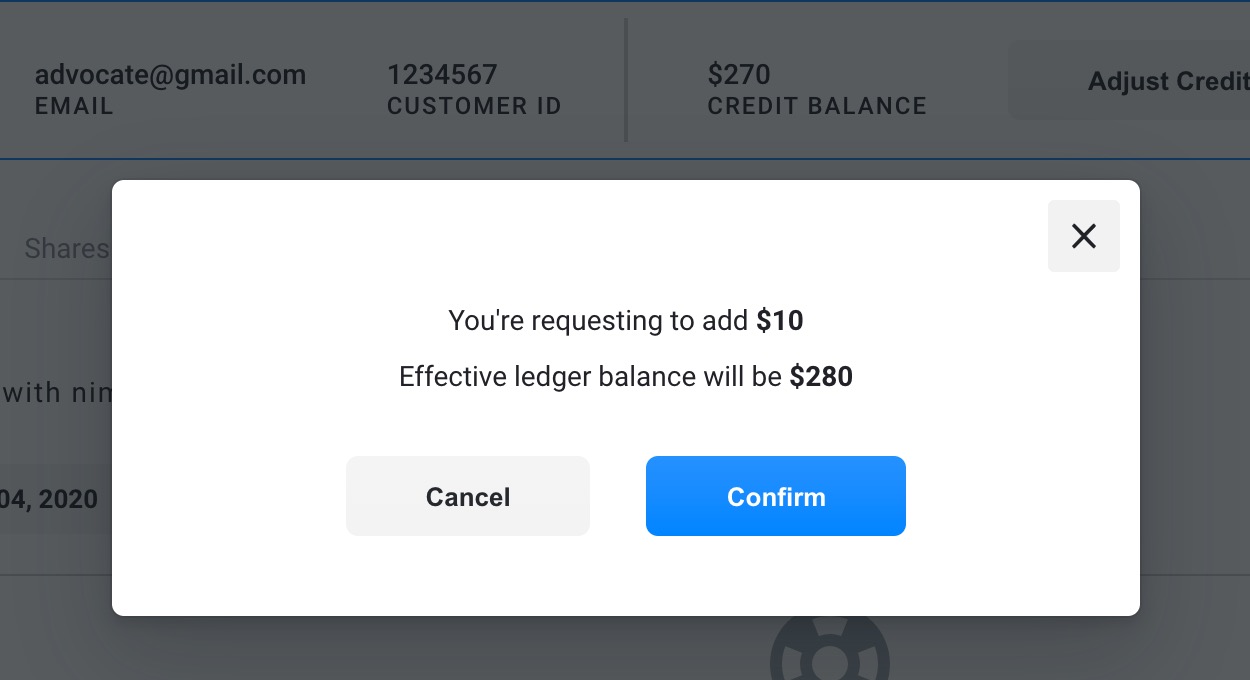 Step 7
You will see a success message that provides the amount of credit that has been applied and the email address of the customer who is receiving the credit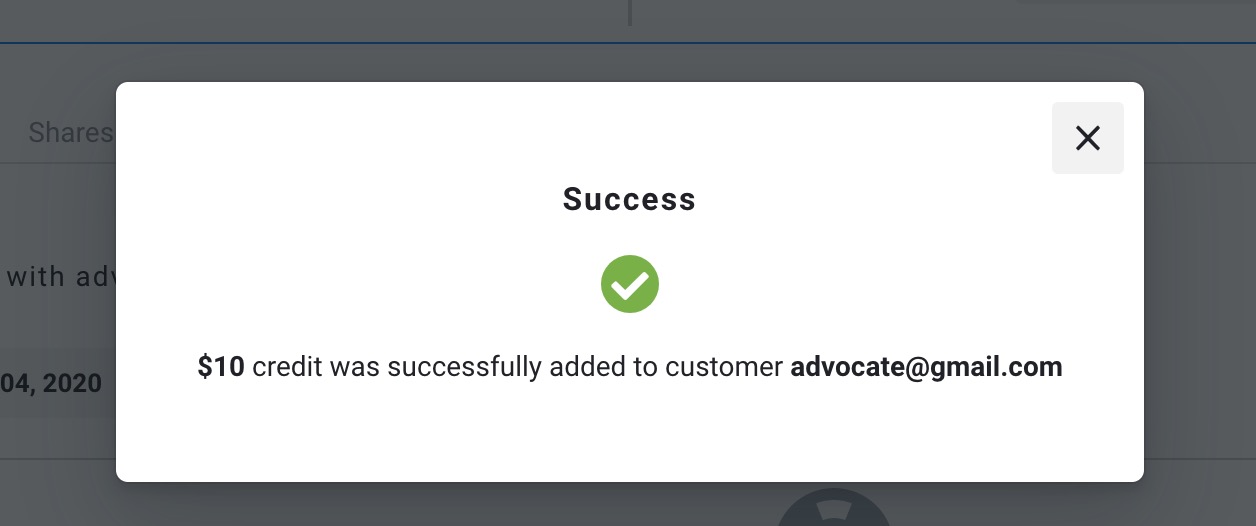 Once credit has been applied, this adjusted credit amount will be reflected on the Customer's account dashboard and checkout page widget that displays available credit