Automatically Prompt a Referral Post Purchase in Attentive
Automatically Prompt a Referral Post Purchase in Attentive
Updated by Samantha Samuels
How to trigger a prompt via text for your customer to refer after they purchase
One of the best times to drive referral program awareness is to trigger a prompt to refer at specific touchpoints within your customer's journey, such as once they've made a purchase.
Instructions
In your Attentive account, navigate to Journeys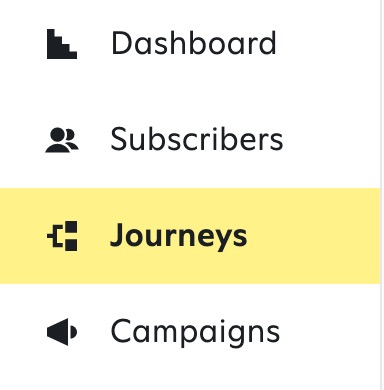 Click Create Journey

Choose the journey template Post Purchase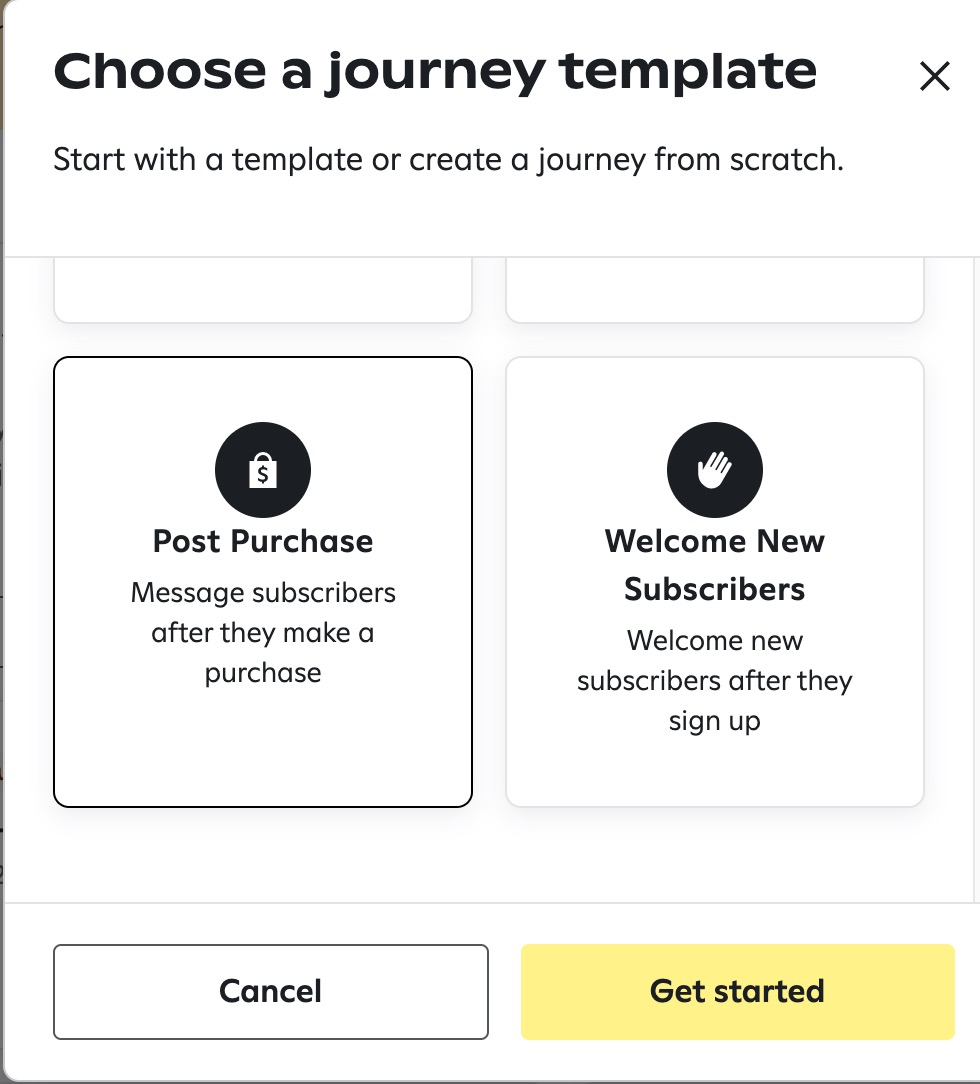 Yould see the triggered journey pre-configured for you in Attentive.
You may want to configure a wait rule in case you'd like to ensure that the customer receives your product before prompting them to refer (example is 14 days)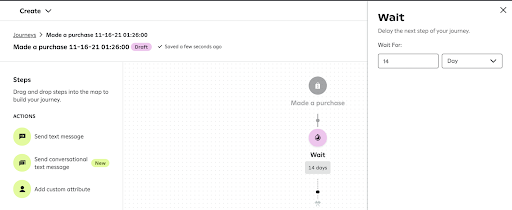 Click the green send text message icon to design your text message campaign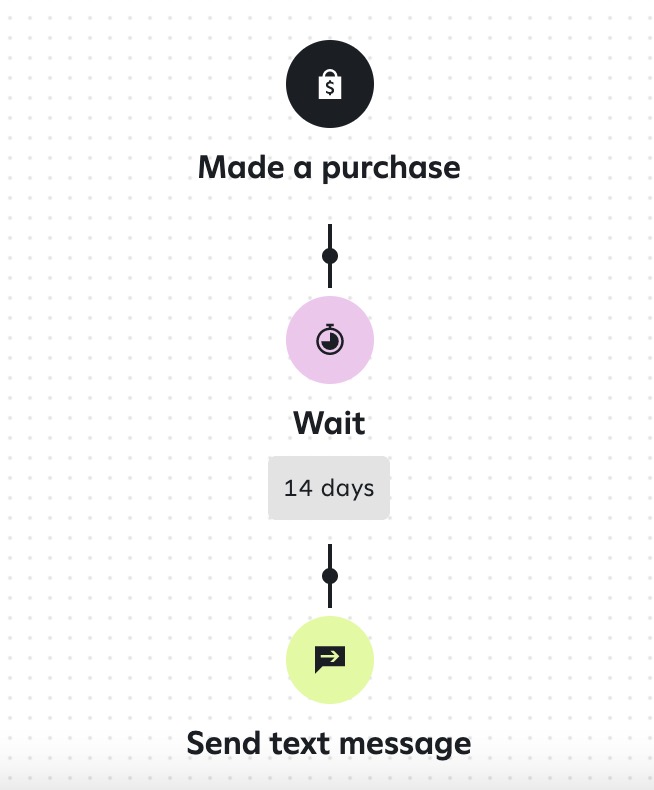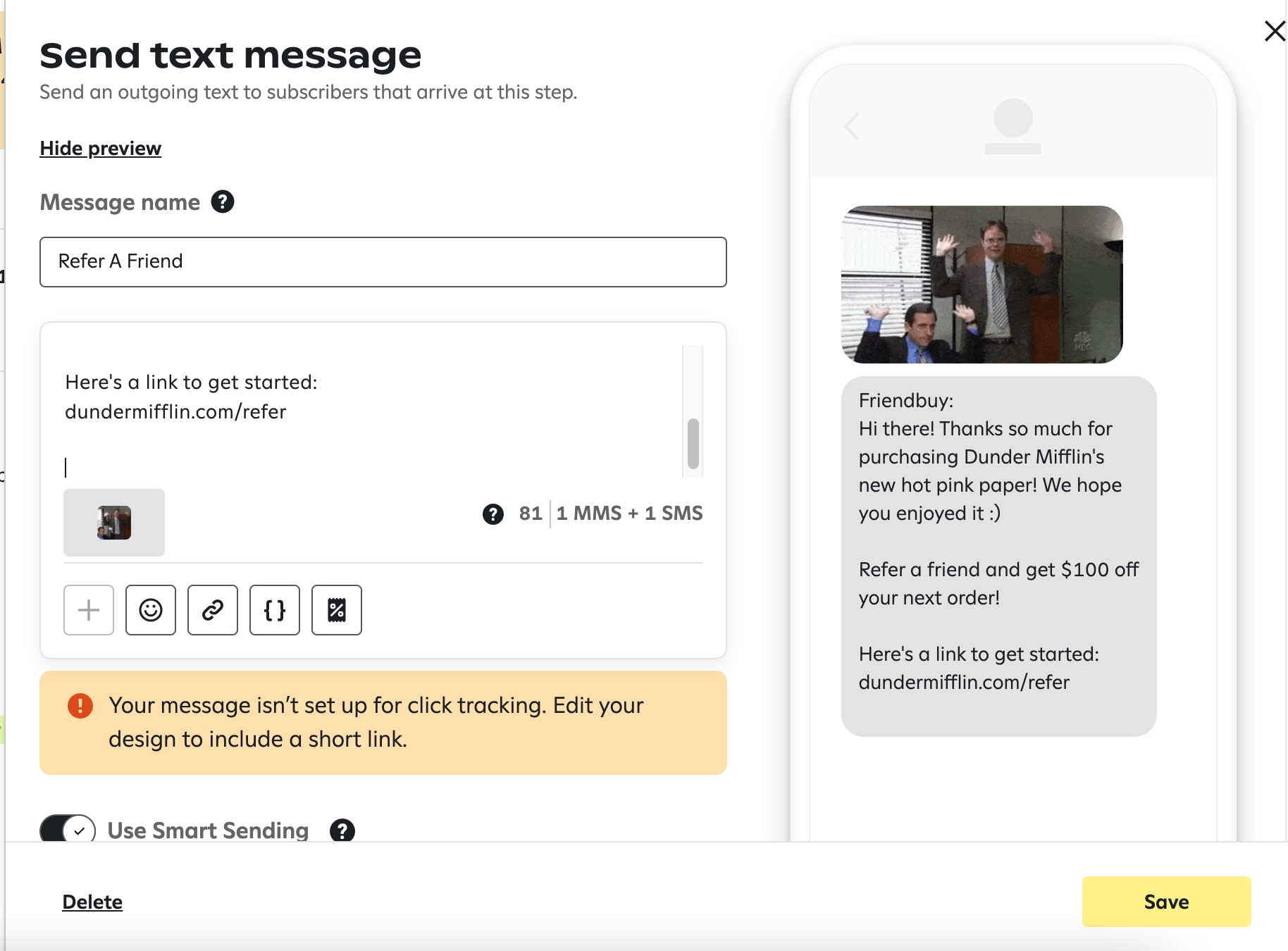 Turn on your journey once you've determined when you'd like your subscribers to be added to it.