How to Set Up a Post-Purchase Overlay
How to Set Up a Post-Purchase Overlay
Updated by William Harper
Overview
The Post-Purchase Overlay displays on the order confirmation page for all customers who complete a purchase. The primary purpose of this widget is to drive awareness of your referral program. This widget is implemented using URL targeting, and with a standard implementation, is managed from the Friendbuy interface.
Instructions
Select 'Referral' in the left-side navigation 




Select the Campaign for where the Post-Purchase Overlay will live.
This step assumes a campaign already exists. Should you need to create your first campaign, head
here
.

Navigate to the 'Widgets' tab in the Campaign.




Select the 'Post Purchase Overlay' tile > Click 'Select Widget' under the tiles on the right-hand side.




From the flyout, select a widget style.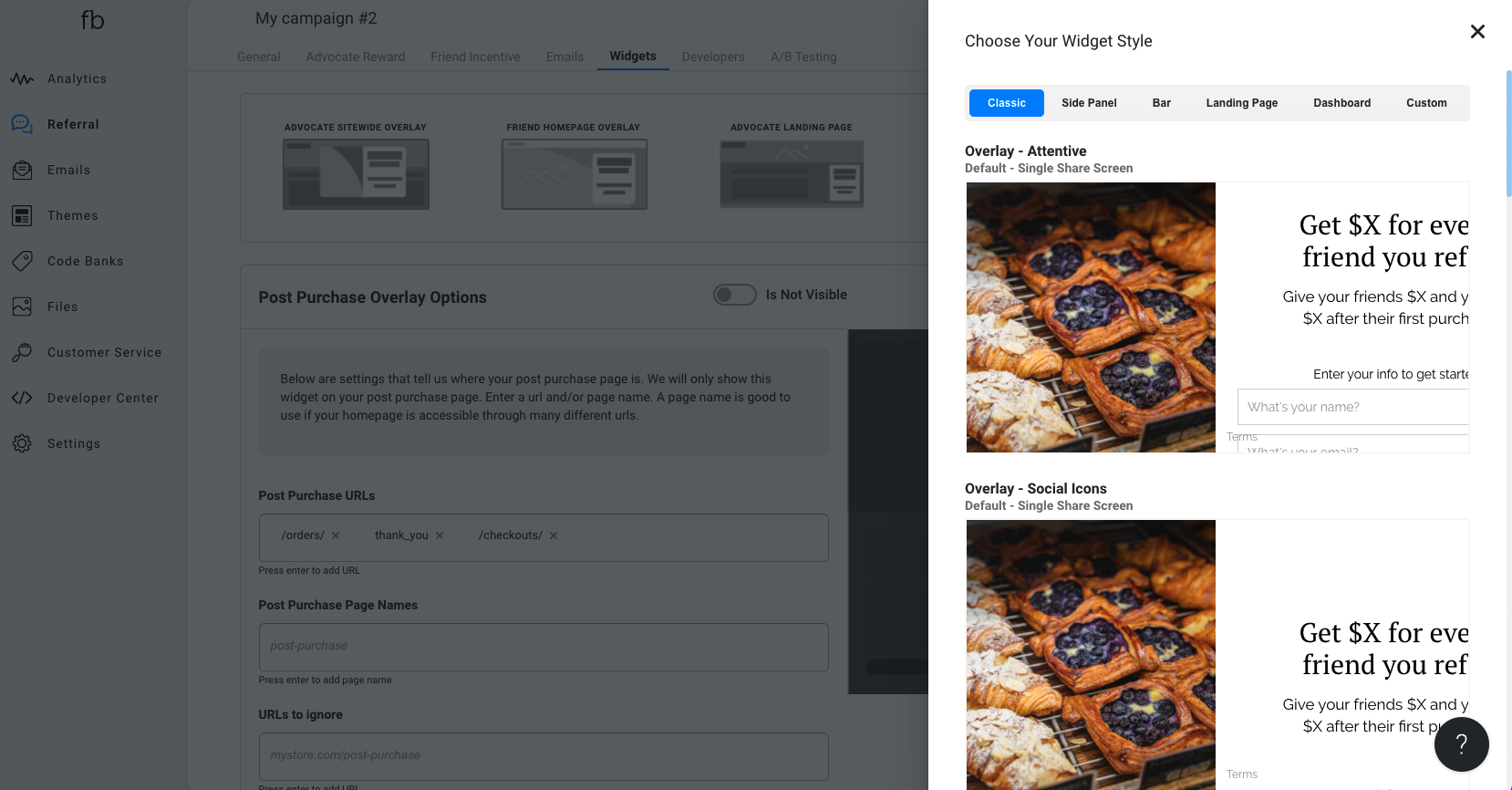 In order for the widget to display correctly on a page, Friendbuy needs the 'Post Purchase URL' to be added. The URL can be relative or absolute.

This will display on your post-purchase page as soon as you hit 'Publish Changes'. Ensure you use a staging URL, test theme, or a hidden landing page to display this placement privately before your program goes live!
When complete, toggle the widget to 'Is Visible' and then click 'Publish Changes'.