Setting Up Low Code Bank Notifications
Setting Up Low Code Bank Notifications
Updated by William Harper
Setting up a low coupon alert is vital to keeping your referral program running and keeping your brand ambassadors happy. We'll be discussing how to set up a low coupon alert, as well as how you can configure what email addresses you'd like to send low coupon notifications to!
Setting Up a Low Code Bank Alert
Step 1
Navigate to Code Banks, and then click the Pencil icon next to the Low Code Threshold for each code bank

Step 2
In the pop-up that appears, enter the number at which you'd like to be notified if the code bank reaches the low code threshold, then click Save Changes.
Note: Be sure to follow these same steps for any other code banks you'd like to set up notifications for!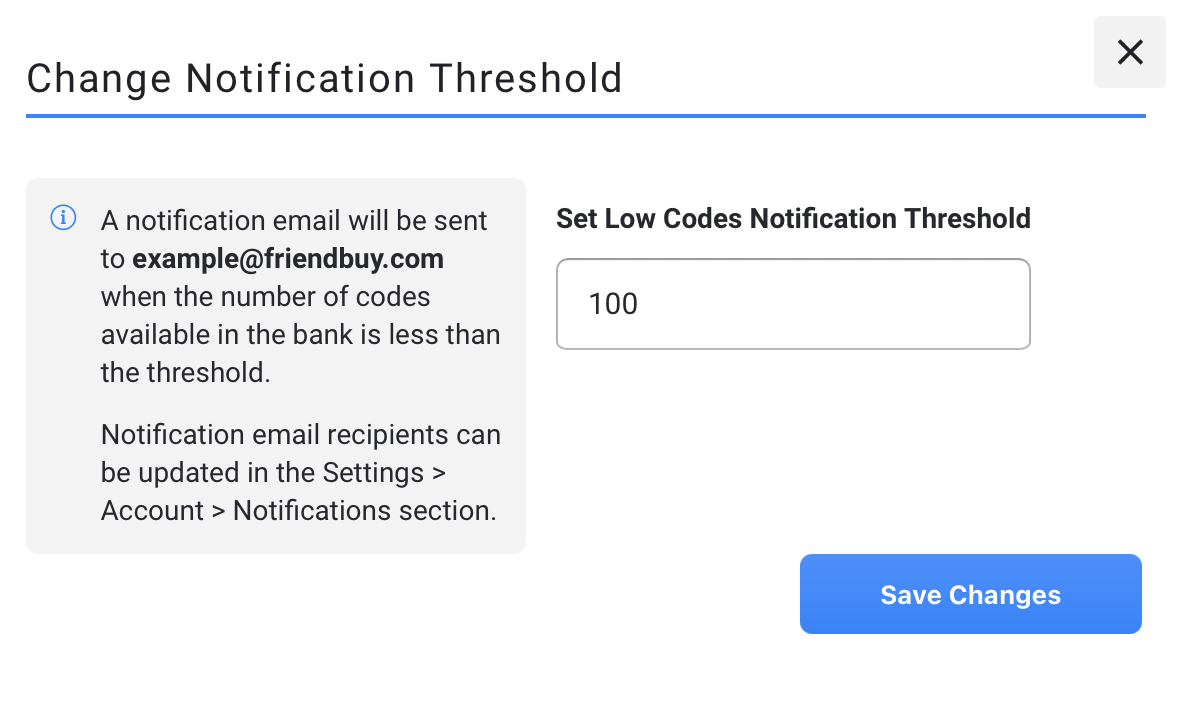 Step 3
You can update who will recieve the Code Bank notification emails by going to Settings > Account > Notifications section. Enter or update the email address for your Primary Email Notification Recipient and optional Secondary Email Notification Recipient. Then click Save Changes.