How to Enable the Yotpo Integration
How to Enable the Yotpo Integration
Updated by William Harper
Overview 
Turn your customer content into sales by collecting and leveraging reviews, ratings, and Q&A with Yotpo's AI-powered solutions. 
With Friendbuy's integration with Yotpo, you can reward your customers for posting reviews!
Integration Instructions 
1. Navigate to Settings > Integrations
2. Click Add Integration 
3. Press  Click to Install 
4.  You will be prompted to login to your Yotpo account
5. Once you're logged in to Yotpo, a screen will display requesting that Friendbuy access certain permissions. Click Authorize.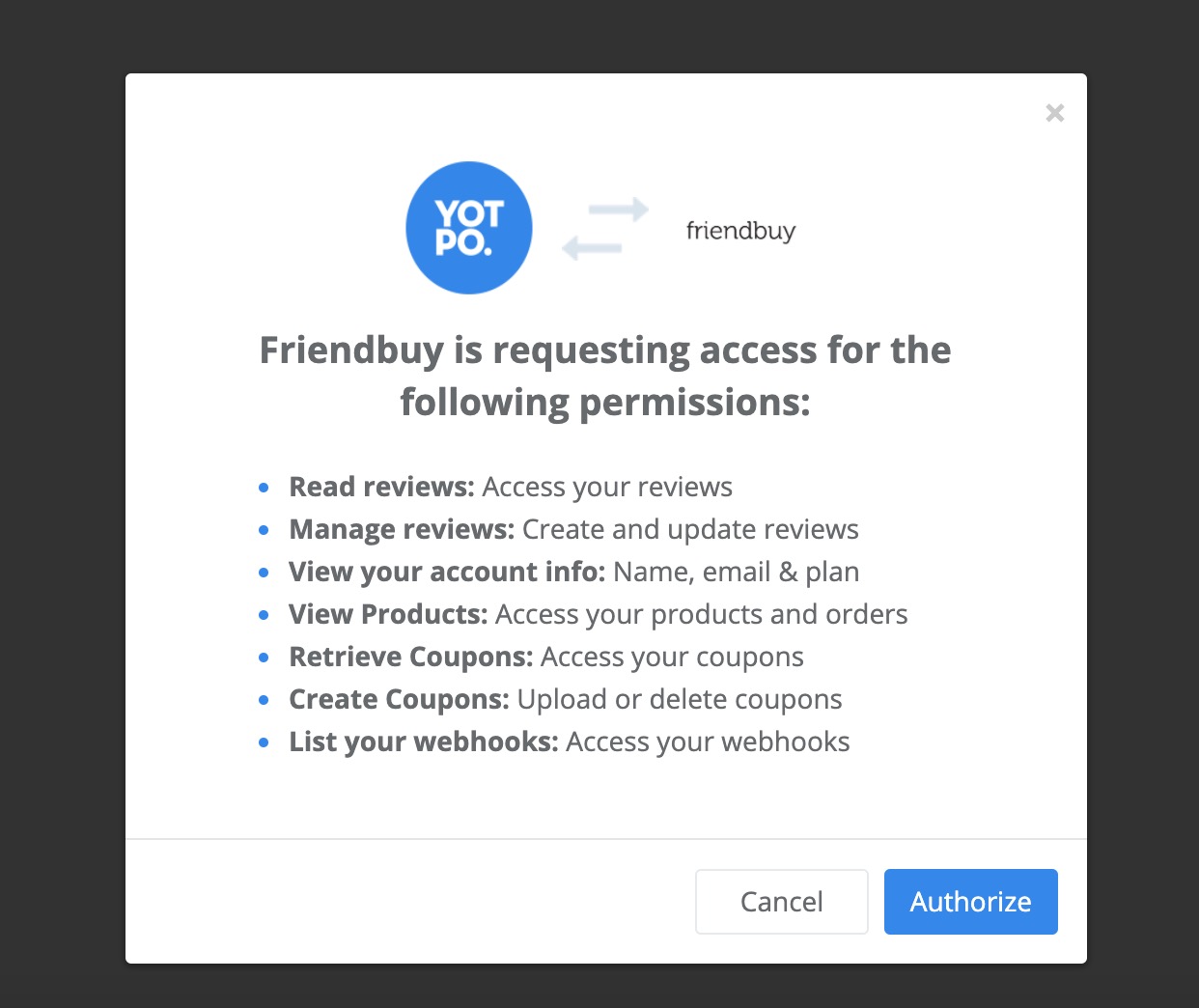 6. You will then be redirected back to your Friendbuy account.